Fantastic Interiors works hand in hand with you or your contractor/builder, in the vast range of home restorations, remodels, and repairs. Please contact us with any and all your project needs.

Feel free to "Ask the Drywall Man" any questions or concerns you may have about your project. One of our specialists will contact you. After over 25 years in the drywall trades. We can help with any repair or remodel project.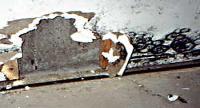 We work with many insurance companies, contractors, public adjusters, and management companies. When you need water damage repairs due to a toilet overflow, flood, pipe break, or water leak from a different water supply, contacts us.
We have serviced many wall and ceiling repair needs in the greater Cincinnati area, since 1995. If it is
water damage, wall and ceiling restoration, mold repairs , removal of smoke & fire damage, wall restoration or flood damage wall restoration we can help.
Be aware that mold may be present and may be a health risk for your family, if your home has water damage due to,
Flooding, Sewage back-up, Plumbing or roof leaks, Damp basements or crawl space, Overflows from sinks or bathtub, or High humidity: steam cooking, dryer vents, humidifiers.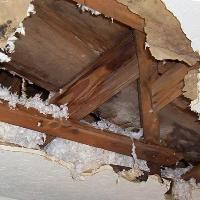 Gypsum Drywall exposed to water should be replaced, especially if the water to which the gypsum board was exposed was contaminated. Some gypsum board can be dried thoroughly, before mold growth begins typically 24-48 hours depending on environmental conditions. We have repaired many walls and ceilings over many years with excellent results.


Some Drywall Companies Rush through the finish work phase of the projects and leave the painter and home owners to see unsightly bulges in the joints and other areas, spots that will be seen after decoration.

Plaster Wall and Ceiling Laminations.
From all standard sheetrock and plaster wall thicknesses down to a thin 1/4" (One Quarter Inch). We can laminate over your old plaster or drywall walls and ceilings. Complete room by room plaster demolitions and removals are available. (Please contact us, for project specifications and codes requirements for your area.)

Fantastic Interiors is a full service Drywall and plaster repair Company. Please check our contact page for other specials offers and for current builder and home owner discounts on repairs.

Fantastic Interiors, Your One Stop Drywall Shop