Fire separation is required in most states for a garage or any wall/ceiling which has livable space on the other side. This is usually provided via drywall.

Fire separation keeps gases and smoke from spreading, giving the occupants of a burning building enough time to escape. Fire separation systems protect against the passage of flames, gases, and smoke through penetrations and joints in fire-rated floors, walls and ceilings. By sealing these penetrations and joints, the building component is restored to its original fire rating.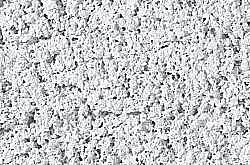 We are dedicated to providing our clients with acoustical ceiling construction services that incorporates the highest degree of reliability and experience. We offer Fire rated, fully integrated – sound/air/lighting, acoustic ceiling system installations. As well as a large list of local top suppliers that include products from Armstrong, U.S.G. and Nation Gypsum. Our reputation is founded on peek performance and keen attention to client satisfaction.

Commercial


With over 25 years experience, we know which manufacturer and product will deliver within your budget and scheduleincluding first class quality. Contact us for quotes concerning specialty or custom ceilings.

| | |
| --- | --- |
| | |
| Basic 24"x48" Pads | Recessed 24"x24" Pads |



We can include in your estimate, the addition of a sealer or the first coast of primer, on all newly finished surfaces. This prevents joint banding and photographing. The SHEETROCK FIRST COAT® dries quickly to a smooth working surface. It is designed for fast, economical application with excellent hiding properties. SHEETROCK FIRST COAT® can be intermixed with wall and ceiling textures to enhance Hardness of Finished Surfaces.

| | |
| --- | --- |
| We provide a full line of painting and custom decorating services. Provided by experienced professionals, including prep, painting, and clean-up. We offer a variety of textures and coating options for all your interior needs. We use only high quality primers, paints, and wall coverings. Contacts us for more information. | |
| | |

No mold!
Moisture protection!
Specifically designed!
We install all Moisture and mold resistant Drywall products designed as a tile backer for shower and bath areas, although it may also be desired for non-tile applications. The board is enhanced with a wax emulsion to offer moisture protection for interior walls in residential and commercial rooms where a degree of moisture may be expected, such as bathrooms and laundry rooms and basements. Drywall designed for such applications has long been popularly known as "green board" due to the green facing paper used for the interior-facing (tiled) surface.


Faster... Easier...Safer!
Better Acoustical Values!
Improved Fire Test Performance!

Fantastic Interiors, Your One Stop Drywall Shop